Coach Your​​​​​​​​​​​ Craft offers workshops and camps for the novice, as well as for the experienced. CY​​​​​​​​C workshops and summer camps are great fun and will not only enhance your skills, but will help build confidence in performing and auditioning in front of others.
Coach Your Craft Audition Tape Skills Workshop
With Taping Expert
JACK WATKINS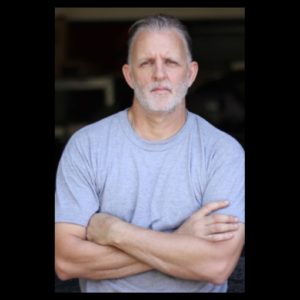 Do the words, "Congratulations! You have been requested to tape" for a TV or film project send you into a panic? Are you new to the biz or newly represented, and completely puzzled by the audition tape process as a whole?
What if you could learn proven, effective tools from an expert who tapes working actors daily for major auditions? You can do exactly that in this audition tape skills workshop taught by industry taping expert, Jack Watkins.
Beginning with sides from well written film and television shows, Jack will teach you ways of reading sides and making acting choices informed by the text. We will look at punctuation, action lines, stage directions, locations, events in the scene, and thoughts on the page as the basis of the story that need to be brought to life on screen. Jack will teach you to explore the world on camera. Most importantly, this workshop will include your own audition on tape, one on one with Jack.
Tape auditions are here to stay. Let an industry pro teach you the essential, real-world skills and reveal the tips and tricks you need to stand out with confidence.
ONLY 10 SPOTS available. Sign up today!
When: Saturday, October 5, 2019, 10:00 am - 2:00 pm
Location: 11024 Glen Echo Court, Dallas, TX 75238
Cost: $139
Age: 10 to adult
Registration: Click the "Register Now" button below OR email us here to register: info@CoachYourCraft.com.
*Space is limited...reserve yours now!
About Jack Watkins
Jack has over 25 years of acting experience and 15 years working behind the camera in film production. He has worked with some of the film industry's most respected directors like Ed Zwick, Alan Parker, and John Mileus. Jack has even shared the screen with Academy Award winners such as Denzel Washington, Matt Damon, and Tom Beringer. This character actor's appeal can be seen on both the big screen as well as the small, in countless national commercials and even on stage. In 2013, Jack created the company, Role Video to give actors an affordable, professional place to go to for that perfect taped audition so that actors only had to focus on creating the character. With a wealth of experience coupled with taping successful working actors daily for over seven years, Jack has enormous insight into what makes an audition work. He is very excited to share that knowledge with you in this workshop.
Students of Coach Your Craft have booked:
JC Penney/TXU/Sea World/DISD/Acceptance into Baldwin Wallace University Music Theatre program/Acceptance into American Musical & Dramatic Academy/Hamilton the Musical - Broadway Tour/Frankenstein - Fox/Simply Adorable Magazine/American Heart Association/HEB/Rent-A-Center/Rug Doctor/Gold's Gym/Pie Five Pizza/FedEx/CVS/Texas Model Child Magazine/My Little Pony/Belk/Sears/Children's Medical Center/Bass Pro Shops/Silvercar/Taco Cabana /Conn's/American Girl/Texas Utilities/BJ's Restaurant/Visionworks/Chase - NBC/American Girl /Famous Footwear/Canada Dry/Dallas - TNT/Sea World/Tostitos/First Financial Bank/The Good Guys - Fox/Escape from Mr. Lemoncello's Library - Nickelodeon /Acceptance into New York University Tisch School of the Arts/Acceptance into American Academy of Dramatic Arts - NYC/Broadway Theatre Project/Wal-Mart/numerous feature films, commercials, & much more!
Cancellation/Refund Policy
Space is limited, so your spot is not secured until payment is received in full. All cancellations must be in writing to the following email address: info@CoachYourCraft.com. Workshop dates, location, and times are subject to change. If you must cancel once you have registered, our refund policy is as follows: 75% refund of tuition paid, if cancellation occurs 2+ weeks before event date. No refunds if cancellation occurs less than 14 days prior to event date; no exceptions.